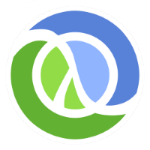 Cognitect (formerly Relevance) has run many Clojure events since 2010. The first Conj was put together for the rapidly growing Clojure community in the early days of Clojure and it became an annual event run primarily on the east coast of the US. In 2012 and 2013, Alex Miller started and ran Clojure/west as an independent event, later becoming a Cognitect event after Alex joined Cognitect. EuroClojure was created by the European Clojure community and run by Marco Abis, then transitioned into a Cognitect event in 2015.
Throughout, the goal has to been to provide places for Clojurists to gather and talk about their favorite language, provide opportunities to learn and share tools, techniques, and successful experiences. In the last few years, we've seen the rise of many great new Clojure community events in London, Berlin, Amsterdam, Helsinki, Bangalore, Leuven, Toronto, New Orleans, and some online as well.
Moving forward, Cognitect will continue to produce the Clojure/conj event on an annual basis every fall. We will discontinue the EuroClojure and Clojure/west events and increase our sponsorship of community conferences, provide speakers as desired, and offer other support as needed for worldwide Clojure community events. If you are a Clojure conference organizer, please contact events@cognitect.com with any questions or requests.
We look forward to seeing you at Clojure events wherever they happen!